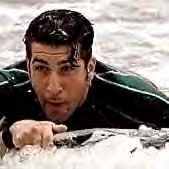 (Mission Impossible theme music heard in background)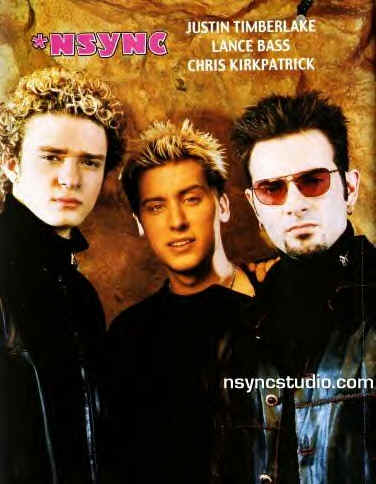 Oh no! They're all growing big hair!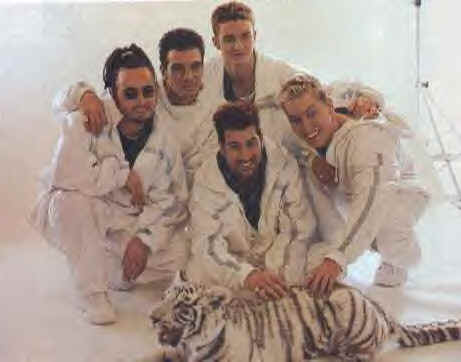 Tiger: Help! I'm an endangered species!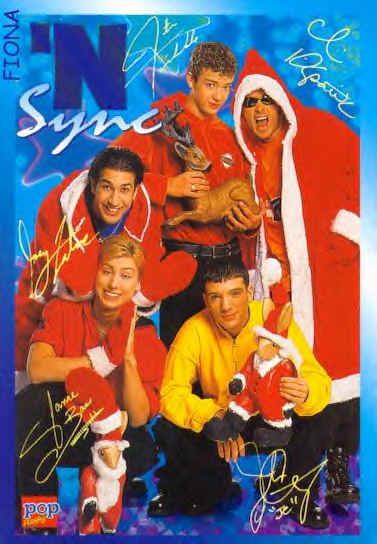 Again with the girl... Oh I'm sorry, that's Lance again...
Chris: WAAASSSUUUUPPP...

Yikes, they ALL look like girls in this picture! And Joey is about to rip his face in half...
Lance: You see guys, make up isn't that bad!