And people actually think they are cool? Joey looks like he's about ready to jump into the freakin' ocean or something... Is that a beeper on Justins doo rag?! What the heck, he really is trying to be ghetto!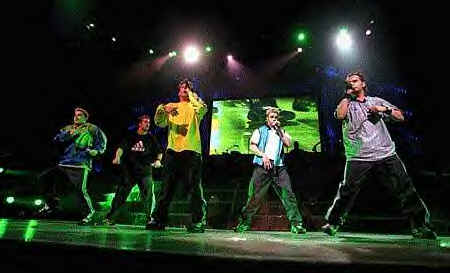 And my friend said that N Sync "really flowed" when they danced...
Joey: I'm lost!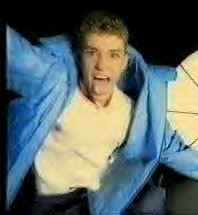 Okay, we did not make this one up so I must give credit to N Sync Blows cause that's where I found a lot of these pics and the idea for this one in particular.
Justin: I'm gonna eatcha!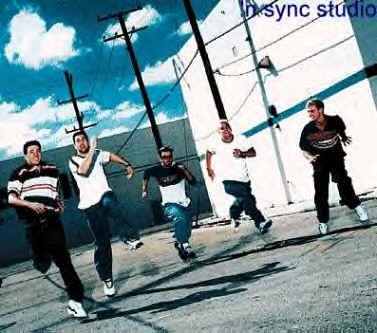 The only one here with halfway decent running form is Chris...
Justin: I can stand on my tippy toes, pretty pretty dancing...
Joey: SUPER-MAAAAAAAAAAN!
JC: I won I won!
Justin: Not so fast my homee I got here first he hee!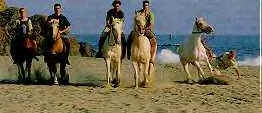 HA HA HA HA HA HA HA HA HA HA HA HA HA HA HA HA HA HA HA HA! Good horse! Now run him over!
Chris: Come on guys, let's get out of here before he gets back up!